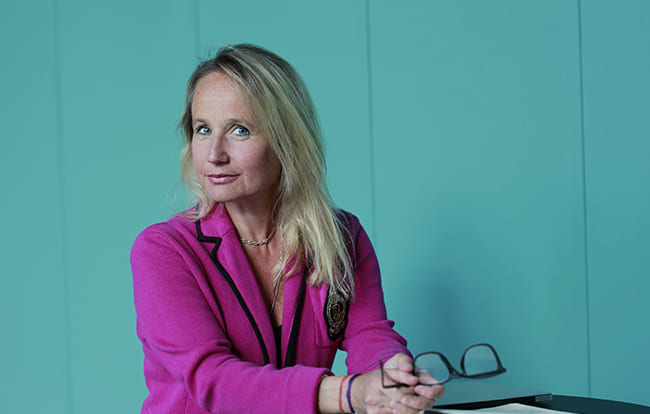 Bringing HR Leadership, Entrepreneurship & Creative Thinking Together
I was born in Rome, grew up in Sao Paulo and in New York, finished high school in Verona and pursued my University degree in Political Science and my Post Graduate Degree in HR in Milan.
Since then I have lived and worked in seven other locations (Lausanne, Lisbon, Bologna, Neuchatel, Zurich, Paris, Zug), had over 14 job stops in 25 years of corporate career, operated in 3 different business sectors (Consumer Goods, Healthcare, Professional Services) and 7 companies: Philip Morris, Baxter, Baxalta, Shire, Servier, Takeda, Genioo.
In 2020, the year of the Pandemic, I decided to create a new career for myself and become an entrepreneur of my life.  It has taken me 3 years including a 10 month ad interim assignment as a CHRO to finally have the certainty I needed to take that important step and create PG Creative Businesses.
When I formally started my career in HR at the headquarters of Philip Morris Europe in Switzerland I knew this was going to be one of those sliding door moments that would determine the course of my life.
And it did. I embraced a profession, the HR profession, that I love; I pursued a demanding and dynamic international career with multiple relocations that I am very grateful to have had; I worked with an incredible array of leaders, colleagues, peers and team members that I respected (in all fairness not all of them!); I was appointed and promoted to high level roles that I took with a great sense of responsibility.
In time, I realised how dramatically the world of work was changing and yet how static we were as leaders to adapt to the change and propose new narratives about talent and the workforce. "We want your loyalty and in return we will invest in you." "People are our most valuable assets". Well, not quite. Not anymore. And not as much.
This became evident especially when in 2013 I entered the frantic "buy or be bought or be forgotten" merry-go-round of the Healthcare sector! In 7 years, I rotated in and out of 5 companies: Baxter, whose Bioscience unit became Baxalta, which was bought by Shire which in turn was bought by Takeda and in between these last two transactions there was a pit stop at Servier when Shire divested the Oncology business and I was leading that project as Head of HR for their International business. I transferred with the assets; i.e. with the products and colleagues linked to that unit.
And that's when the penny dropped.
We, the humans, are transferrable goods bound by legal clauses and business agreements.
Yes, we are all unique; yes, we want to create inclusive & diverse cultures; yes, we need to develop our leaders and make them authentic, empathetic and relatable; yes, we need to invest in mental health; but at the end of the day, business is business. "It's not personal". That's what we say. But, it is personal. Because we have done a superb job throughout the years in mingling things up and confusing people with mixed messages. We first praise their uniqueness and unquestionable value and then fire them or demote them at the next re-organization.
So besides the change fatigue and this uncomfortable feeling that we were no longer credible as a People function and as business leaders, there was also the fact that my life priorities started to change. Time was becoming more precious and I realised my creative spirit had been relegated to the dungeons! My music verve and vibe was no longer there and especially my creative thinking was tainted by corporate language which by definition is sterile and institutional.
I invested in my own higher education. I pursued a Master in Songwriting and Music Business, a Master in Curatorship Studies, I became a Master Practitioner in Neuro-Linguistic Programming and Hypnotic states, I completed IDEO's training on Innovation & Business, Harvard's training on Entrepreneurial-ship. I felt I had to immerse myself in other realities, meet different people, open my mind to different ways of thinking.
My experience has been that once you start on that journey of exploring what else is out there, you don't go back. And if you couple this with the need to give voice to your other personas and professions, then it's just a matter of time before it matures into a vision and a reality!  So exactly 25 years after the first sliding door moment, I decided to move on and walk through another sliding door. And I never looked back.
This is my story. What's yours? 
Professional & Personal Development
Your never stop learning unless you choose to!
Never like today the way you invest in yourself will to a great extent determine the level of success you will achieve. Your goals will probably change in the course of your lifetime as will the type of skills you will need to develop. Learning how to direct your mind and make it work for you as opposed to against you is a skill every one should aspire to learn and master.
Organizational Performance
How you define success will determine your success!
Organizations can only achieve results through their people (internal and external) and how they are set up for success. This means the right design, culture and leadership is of paramount importance combined with the necessary skills, mindset, and team spirit to be able to reach a common purpose. This does not mean long-term commitment. This means focused way of working that has a beginning and an end.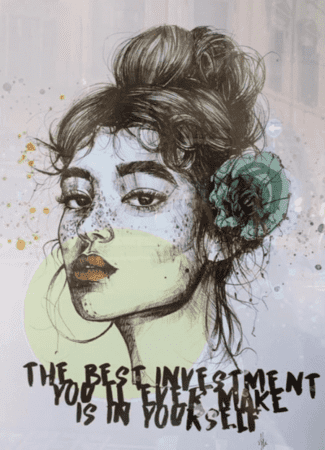 Leading Change & Transformation
Life is in constant flux and the ability to change, transform and reinvent ourselves and our organisations is what will make the difference between thriving and surviving! And it starts by seeing change as an opportunity and being part of it even leading it as opposed to avoiding it. It is in this space of transition that you get to explore, experiment, test and expand your capabilities. All it takes is method, momentum, focus and determination. Once you develop the habit of changing, exploring, experimenting you will want to continue!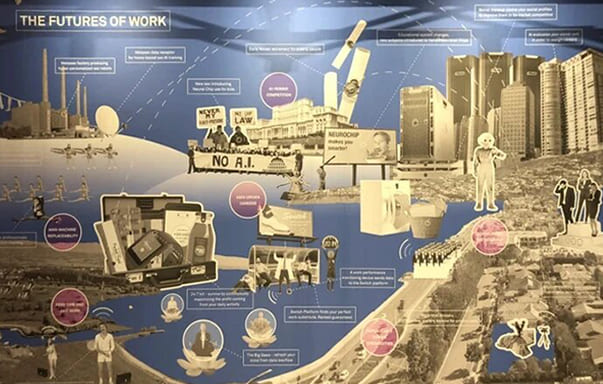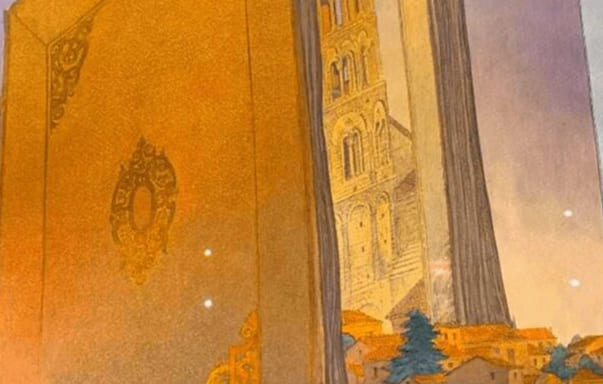 The Art of Creativity & Imagination
What makes you truly unique!
At the end of the day, no matter what your profession is and what your aspirations are, the ability to imagine will continue to be one of our greatest assets as humans! It comes naturally and it has led us to where we are today. Everything we see around us initially comes from someone who had an idea, a thought, a dream and who made it happen. Harnessing the creative state of mind is a powerful (and fun) way of finding solutions, discovering new opportunities and inventing new worlds! "It matters what stories tell stories", Donna Haraway, Biologist, Professor, Philosopher of Science
Music & The Art of Performance
Anyone who is passionate about the world of the arts knows that this is a magic place. It has a transformative power for both those who experience it and for those who create it. For those of us who are drawn into it, it is a humbling experience because you feel like an absolute beginner every time you write, produce and expose your work in front of an audience. This is a language of emotions and meaning charged with powerful energy! An art that can never truly be mastered but that can teach us what it means to constantly thrive and reach for the stars!